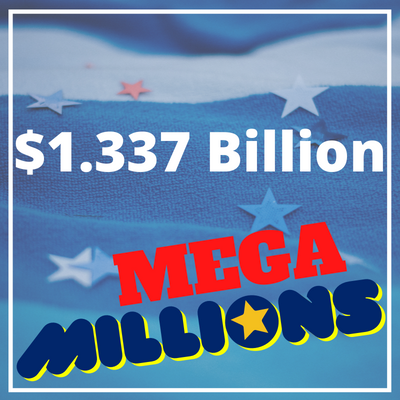 A lucky player from Illinois beat the odds and scooped the second-largest jackpot in Mega Millions history: $1.337 Billion!
The final value of this amazing jackpot was actually higher than the original estimate based on actual sales.
The jackpot had been rolling since it was last won at $20 million in Tennessee on April 15. The winning numbers of this life-changing jackpot were 13, 36, 45, 57 and 67. The Mega Ball was 14, and the Megaplier was 2X.
The winner has not yet come forward. He faces an important choice: whether to opt for the cash option of $780.5 Million or the annual payment option.
He has 12 months to claim his prize. However, the Mega Millions winner of the $1.337 billion historic jackpot may never be revealed to the public, as the Illinois Lottery allows players that win over $250,000 to remain anonymous.
Indeed, Illinois is among the states where winners of more than $250,000 can choose to not reveal their names. Illinois Lottery's spokeswoman, Emilia Mazur, even declared that "the vast majority of those winners do just that".
Some other players also won sizable prizes on that draw: 26 tickets won a secondary prize of at least $1 Million because they matched the first five numbers. Six of these 26 tickets scooped $2 Million as the buyers chose to add the Megaplier to their tickets. One of these players also won more $4.2 Million according to California's lottery officials as all lottery prizes in California are based on sales and not on a fixed amount. It is worth checking the results!
The Speedway gas station & convenience store where the ticket was purchased also gets a cash bonus of $500,000 for selling the ticket.
One of the Speedway employees declared: "So, obviously it's a shock, but I'm happy that somebody from Illinois was able to win it,"