The biggest lottery winner in the world has a heart of gold. The South Carolina woman who took home the $1.53 billion Mega Millions jackpot has made donations to some charity organizations. After claiming the jackpot, she decided to remain anonymous, but she is making some public statements through her lawyer.
One of the organizations that the Mega Millions winner has donated to is the Alabama Red Cross because she wanted to help with the tornado aftermath. She came forward to claim her jackpot on March 4th, and a tornado had struck Alabama at the beginning of the month. "It just felt like we were having this great event when there were people suffering nearby," Mr. Kurland told the press.
The Mega Millions winner said that she would like to keep the amounts that she has donated private. She wants to make the donations public to raise awareness on these matters that need to be considered, but nothing further than that. Aside from the Alabama Red Cross, the South Carolina woman has also made donations to three other organizations:
The Ronald McDonald House of Charities in Columbia, South Carolina
In The Middle – a charitable organization focused on helping women with breast cancer
The City of Simpsonville Art Center
The One SC Fund for Hurricane Florence relief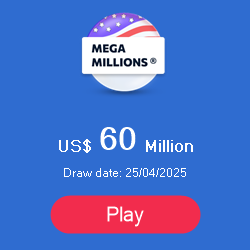 It seems that this is only the beginning of her involvement in charity work. "I do realize that such good fortune carries a tremendous social responsibility, and it gives me a unique opportunity to assist, support and contribute to charities and causes that are close to my heart.", she said in a public statement through her lawyer.
With a stellar track record up to this point, it certainly looks like the $1.53 billion prize couldn't have gone to a better person. If you want a chance to win the Mega Millions jackpot for yourself, then put in your ticket for the upcoming draw!